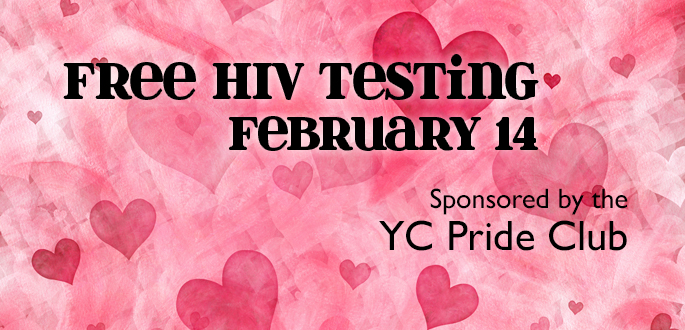 Get Tested and Be Sure!Free HIV Testing in the Cafeteria, 10-2 on Valentine's Day.
Last updated: 2/8/2013 9:28:57 AM
The YC Pride Club is partnering with Yavapai County Health Services to offer free and confidential HIV screening for all YC students, staff and faculty. The test involves only a cheek swab and results are available within 30 minutes.
No appointment is necessary. Just come to the cafeteria between 10 am and 2 pm on February 14.
Be sure of your status, for you and for your sweetie.
---
News Archives »