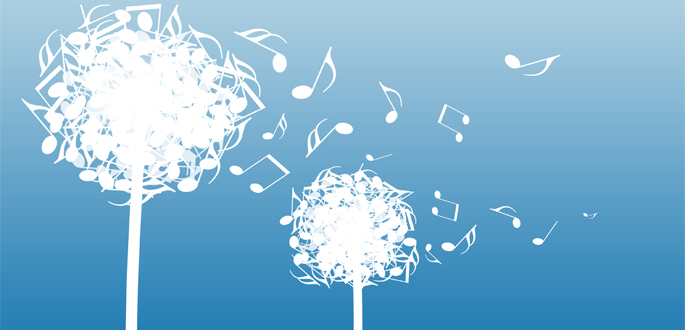 Soothing MusicUpcoming Live Performances Do What Only Music Can
Last updated: 2/28/2013 2:08:52 PM
The Yavapai College music department has put together an entertaining trio of late-winter concerts featuring instrumental, choral and jazz talents. The line-up includes:
Sunday, February 24 at 3 p.m. Yavapai College Instrumental Concert featuring the YC Concert Band, YC Symphonic Band and YC Symphony Orchestra
Sunday, March 3 at 3 p.m. "Something Old, Something New" featuring the college's choral union
Monday, March 4 at 7 p.m. "Evening of Jazz" featuring the YC Jazz Bands performing favorite big band tunes
"What these concerts are all about," says Director of Instrumental Music Activities Dr. Roy Breiling, "is bringing music that spans the ages, never grows old, that can be enjoyed by all and uplift everyone's spirit."
Tickets for each show are $7 and are available at the at the Performing Arts Center box office, 10 a.m. to 4 p.m. Monday through Friday; by calling 776-2000 or on the YC PAC Community Events website. Children under 14 are free.
Volunteers from the Friends of Music, an organization affiliated with Yavapai College Foundation, ask concertgoers to donate their pocket change. Funds collected are used exclusively for music scholarships.
Concert Details
The February 24th concert showcases the instrumental department bands and orchestra playing a variety of selections from folk tunes to marches to show tunes. One piece highlights the classical music that accompanies familiar cartoons.
For the March 3rd "Something Old, Something New" choral concert includes music that was written recently and is still unpublished. Some of the pieces were written specifically for the choirs at Yavapai College. The event includes a pre-concert talk with some of the composers at 2 p.m.
The final selection of the concert will be "Fragments" by local composer Henry Flurry. It is a beautiful setting of some of the writings of the Dead Sea Scrolls. This piece will feature a small volunteer group that includes singers from all seven choirs with the larger choral union performing the final choral movement. It will also feature Maria Flurry on percussion. The concert will have several choral pieces that have been around for many years and are favorites of both choir members and audiences.
On Monday, March 4 at 7 p.m., the two big bands will present an evening of jazz for guests' finger-snapping enjoyment. Reminisce with tunes such as "It's Only a Paper Moon" and "The Walls of Jericho." Enjoy the rhythms and improvisation solos by the winners of the 2012 Reno Jazz Festival.
---
News Archives »