Yavapai College Instrumental Concerts
Yavapai College Music Department Offers Instrumental Variety in Two Upcoming Concerts
Last updated: 2/11/2013 10:28:52 AM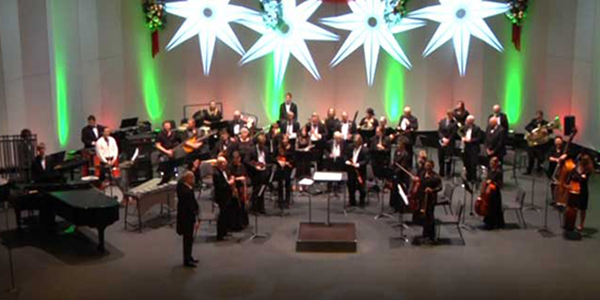 On Sunday, February 24 at 3 p.m., the instrumental department bands and orchestra will play a variety of selections from folk tunes to marches to show tunes. One piece highlights the classical music that accompanies familiar cartoons.

On Monday, March 4 at 7 p.m., the two big bands will present an evening of jazz for your finger-snapping enjoyment. Reminisce with tunes such as It's Only a Paper Moon and The Walls of Jericho. Enjoy the rhythms and improvisation solos by the winners of the 2012 Reno Jazz Festival.

Whether your musical tastes tend to band and orchestra music or the Big Band sound, Yavapai College has it all. According to Concert director Dr. Roy Breiling, "What these concerts are all about is bringing music that spans the ages, never grows old, that can be enjoyed by all and uplift everyone's spirit."

Scholarship money for deserving students is raised and funded in part by donations from the Friends of Music. Volunteers from the Friends of Music, an organization affiliated with Yavapai College Foundation, request the audience to donate their pocket change. You would be amazed how quickly it adds up to goodly sum. The funds collected are used exclusively for music scholarships.

Tickets are $7 and are available at the YC Performing Arts Center by calling 776-2000 or going to the YC PAC Community Events website. Children under 14 are free.

_____________________________________________________________

Contact: Linda Myers, 776-2045; linda.myers@yc.edu
---