Student Receives National Academic Honor
Katie Kasten named Academic Team Silver Scholar
Last updated: 4/3/2013 10:46:23 AM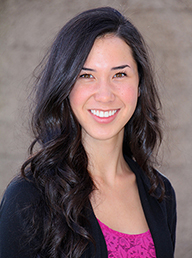 Katie Kasten, a sophomore at Yavapai College, has been named a 2013 Coca-Cola Community College Academic Team Silver Scholar. Kasten, a business major from Prescott, will graduate in May and transfer to Northern Arizona University in the fall where she will major in business marketing.

The Coca-Cola Scholars Foundation sponsors the Coca-Cola Community College Academic Team program by recognizing 50 Gold, 50 Silver and 50 Bronze Scholars, and providing nearly $200,000 in scholarships annually. Each Silver Scholar receives a $1,250 cash award and a special medallion.

Kasten previously was named a member of the Arizona Gold Team and to the USA TODAY'S All-USA Community College Academic Team. She received a two-year, full-tuition scholarship to NAU plus a cash award for this honor.

"I am encouraged by the world around me, drawing inspiration from anything and everything that I do," Kasten commented. "I hope to one day use my passion fostered through my community and education to give back, and make a difference in the world."

Phi Theta Kappa Honor Society administers the Coca-Cola Community College Academic Team Program and recognizes Coca-Cola Community College scholars during All-State Community College Academic Team Recognition ceremonies held in 38 states.

Community college presidents or their designated nominators may submit no more than two nominations per campus for this award. An independent panel of judges considers outstanding academic rigor, grade point average, academic and leadership awards, and engagement in college and community service in the selection process.
---