YC Announces Healthcare Scholarship Recipients
25 nursing, radiologic tech students now in program
Last updated: 9/6/2013 10:50:00 AM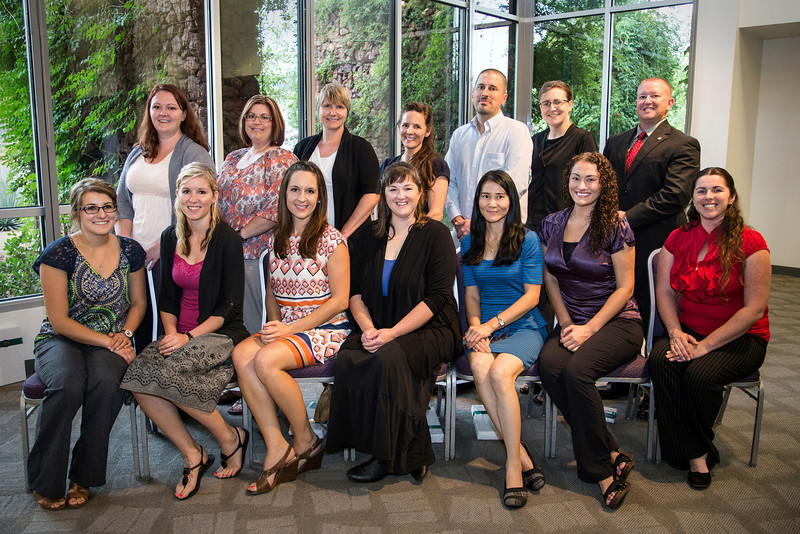 Fourteen newly enrolled Yavapai College students have been awarded full tuition and fee scholarships for the College's nursing or radiologic technology degree programs. Twelve scholarships were provided by the Jewish Community Foundation of Prescott and two by the Margaret T. Morris Foundation. Additional funding is being provided by the Yavapai Regional Medical Center.

"With your help, I will be better equipped to help support my family, and to give back to this wonderful community once I graduate," scholarship recipient Shellie Hormann wrote in a "thank you" letter to the JCF. "I want to lead my children by example, showing them the importance [of] education, hard work, and dedication."

The College now has 25 JCF scholarship recipients enrolled, including 11 students who received this scholarship last year. The first recipients of the Jewish Foundation Healthcare Scholarships are scheduled to graduate in May 2014. (The 2013 scholarship recipients are listed below.)

This five-year initiative, intended to address the expected shortage of healthcare professionals in coming years, was introduced in 2012 with generous financial support from the Jewish Community Foundation. Overall, the JCF program will fund 96 full tuition and fee scholarships in the nursing and radiologic technology programs. The largest scholarship program in Yavapai College's history, it's designed as a community effort to identify, support and train students who are committed to pursuing a healthcare career locally.

For further information, contact the Jewish Community Foundation of Greater Prescott at (928) 717-0016 or the Yavapai College Foundation at (928) 776-2025.

###

2013 Jewish Community Foundation nursing scholarship recipients:

Carrie Anderson, Jerome

Crystal Baker, Prescott Valley

Ashley Carter, Prescott Valley

Carmen Dalton, Paulden

Kayla Harkey, Cottonwood

Shellie Hormann, Prescott Valley

Mandy Labrie, Cottonwood

Ashley Long, Prescott Valley

Saengduean Munoz, Prescott

Robert Paxton, Rimrock

Lisa Salinas, Bagdad

Michele Sartin, Prescott

2013 Jewish Community Foundation radiologic technology scholarship recipients:

Andrew Meyers, Prescott

Kimberly Stoker, Chino Valley
---