Music of the Civil War Concert at Yavapai College
Dr. Roy Breiling conducts special concert on Sunday, October 13 at 3 p.m.
Last updated: 10/11/2013 2:37:58 PM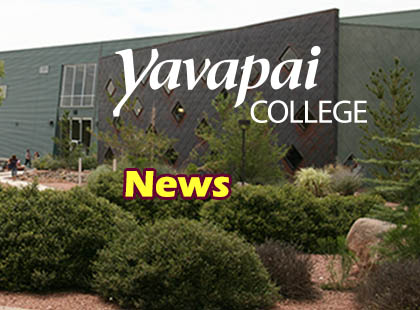 A concert arranged to honor the music of the Civil War era will be held at the Yavapai College Performing Arts Center on Sunday, October 13 at 3 p.m. Director of Instrumental Music for Yavapai College Dr. Roy Breiling will conduct. Admission is $7 for adults, while those 14 and under enter free.

"During the Civil War, music played a big part on both sides of the conflict, to boost morale, and . . . instruments like the bugle, snare drum and fife were played to issue marching orders," said Breiling, who served the United States Air Force for eight years as a band commander and conductor of Air Force bands throughout the nation. "Some of the most popular songs that were played by both sides will be performed."

Breiling, who just started his 19th year at Yavapai College, directs the Symphonic Band, Symphony Orchestra, Trailblazer and Roughrider Big Bands, and also teaches music theory classes and gives private lessons.

Selections from 19th century composers will be complemented by American classics such as "The Battle Hymn of the Republic" and modern compositions including "Lincoln's Portrait" by Aaron Copland.

The concert serves as a Prelude to the Gettysburg Symposium, November 12 to 17 at Yavapai College. The symposium marks the 150th anniversary of the Gettysburg Address and will feature performances by Bobby Horton, a lecture series and film series on the Verde and Prescott Campuses. The Yavapai College Liberal Arts Department and the Performing Arts Center sponsor the event.

The Yavapai College Library will feature Civil War collections and holdings. A collection of Civil War-era artifacts will be on display from November 1 through December 9.
---